IT WAS

THE SUN'S

*

FAULT

*
for "STARTING" IT, with staying BURIED behind THE-DARK-SQUALLY-FLUFFY-WET-SNOW-FREEZING-RAINY-CLOUDS *all* Day!!
And, after having a restLESS Night, I didn't get UP until LATE! - Since The WEATHER was pretty much *crap* and going OUT to SHOVEL would have been Beyond POINTLESS, I took My Time in Eating My Late BREAKFAST and Reading the PAPER... ah.
"
PAWN STARS
"
is ON... I haven't Seen THAT yet. Could be "Educational"..?
Got some KNITTING in...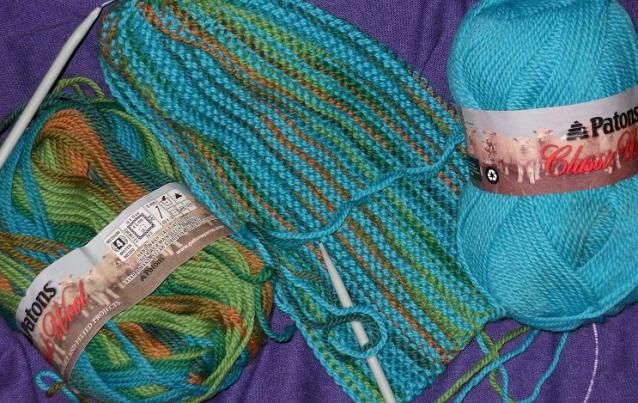 Did some of My SUNDAY-"TIDYING-UP"... Some CYBER-SURF-SEARCHING... And, have just been Generally VEG-PREPPING for Tomorrow's - NO *doubt* - SHOVEL-SCOOP-FEST!! - [*more* RAIN in the FORECAST!] - I just hope the GARAGE DOESN'T "FLOOD"?!!
OR, that EVIL-SNOWPLOW-GUY "Visits" with a COVER-THE-SEWER-GRATE-WITH-AN-ICEBERG-SCRAPE-BY!
But, on the *BRIGHT*-side... IT *is* "PLASTIC"-RECYCLE-GARBAGE-DAY Tomorrow. Those Plastic-Containers could be "USEFUL" - [as in *can FLOAT*!] - and aren't such a Problem if THEY get WET!
*************************************************************